Taxes on shipping
Taxes are a crucial aspect of shipping costs for e-commerce stores in Germany and often forgotten in the first setup. According to German tax law, nearly every online store have to collect taxes on their shipping costs.
The amount of tax depends on the type of product being shipped and is calculated as a percentage of the shipping cost, such as the 19% value-added tax (VAT) applied to taxable products.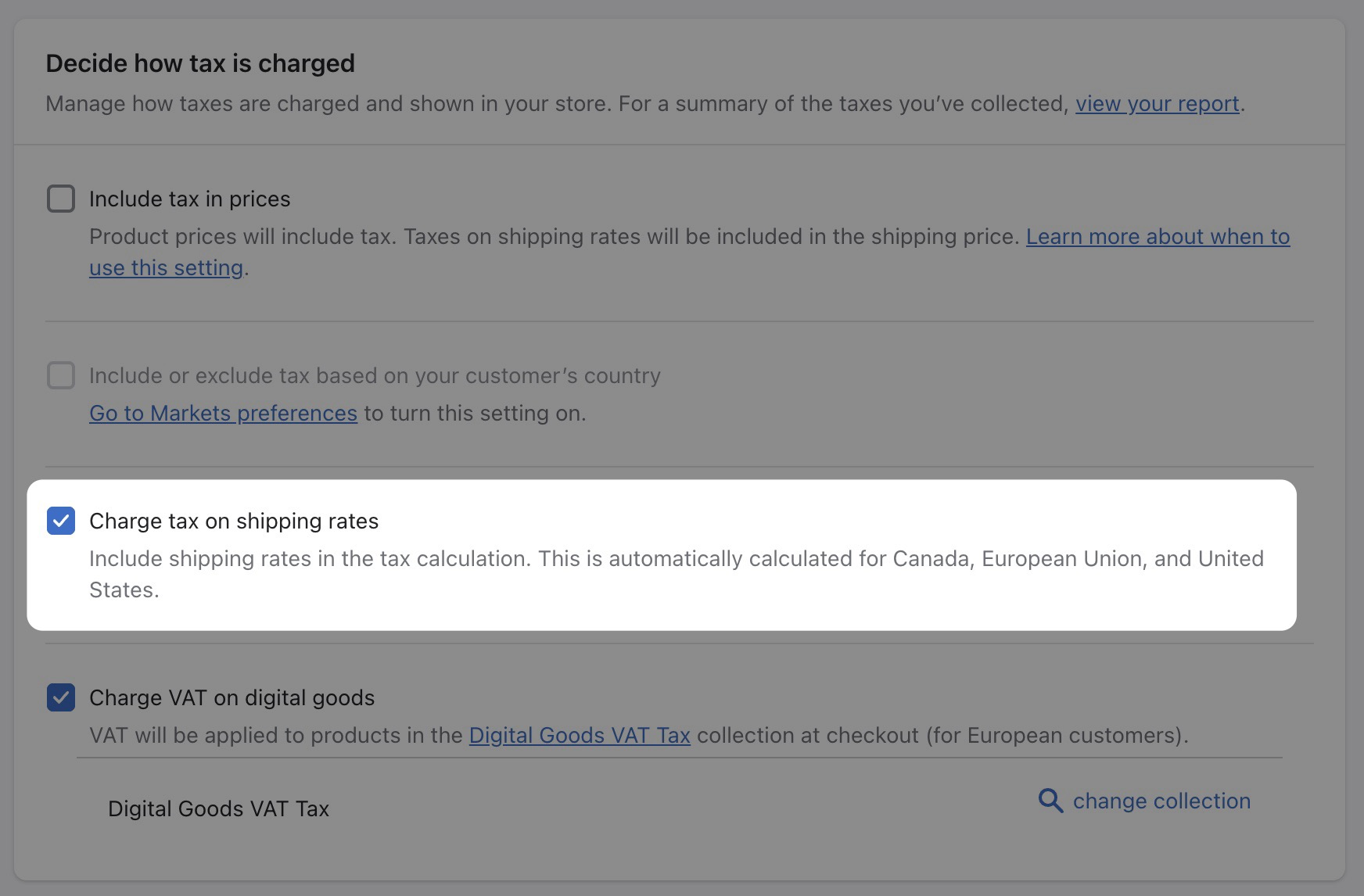 Disclaimer: We are not tax advisors and cannot provide advice for tax law issues. Please consult a tax advisor for any questions regarding tax settings.